199 cases of Covid-19 have been reported by health authorities, as active cases continue to increase but hospitalisations decrease.
30 people have recovered from the virus, with no new deaths being recorded in the last 24 hours again.
This means that the number of active cases currently stands at 2,346.
The number of patients in hospital has decreased from 18 to 15, with one person still receiving treatment in Mater Dei's Intensive Therapy Unit.
3,976 swab tests were administered on Tuesday, taking the total so far up to 1,053,294.
Meanwhile, 730,483 doses of the vaccine have been administered thus far – 387,329 of those are first doses, while 360,880 people are now fully vaccinated.
Authorities said that 167 of the 217 cases reported on Tuesday were between 10 and 39 years old – with the average age of cases being 27.
Malta has had 33,032 cases of the virus so far. 30,266 of those have recovered, while 420 have died.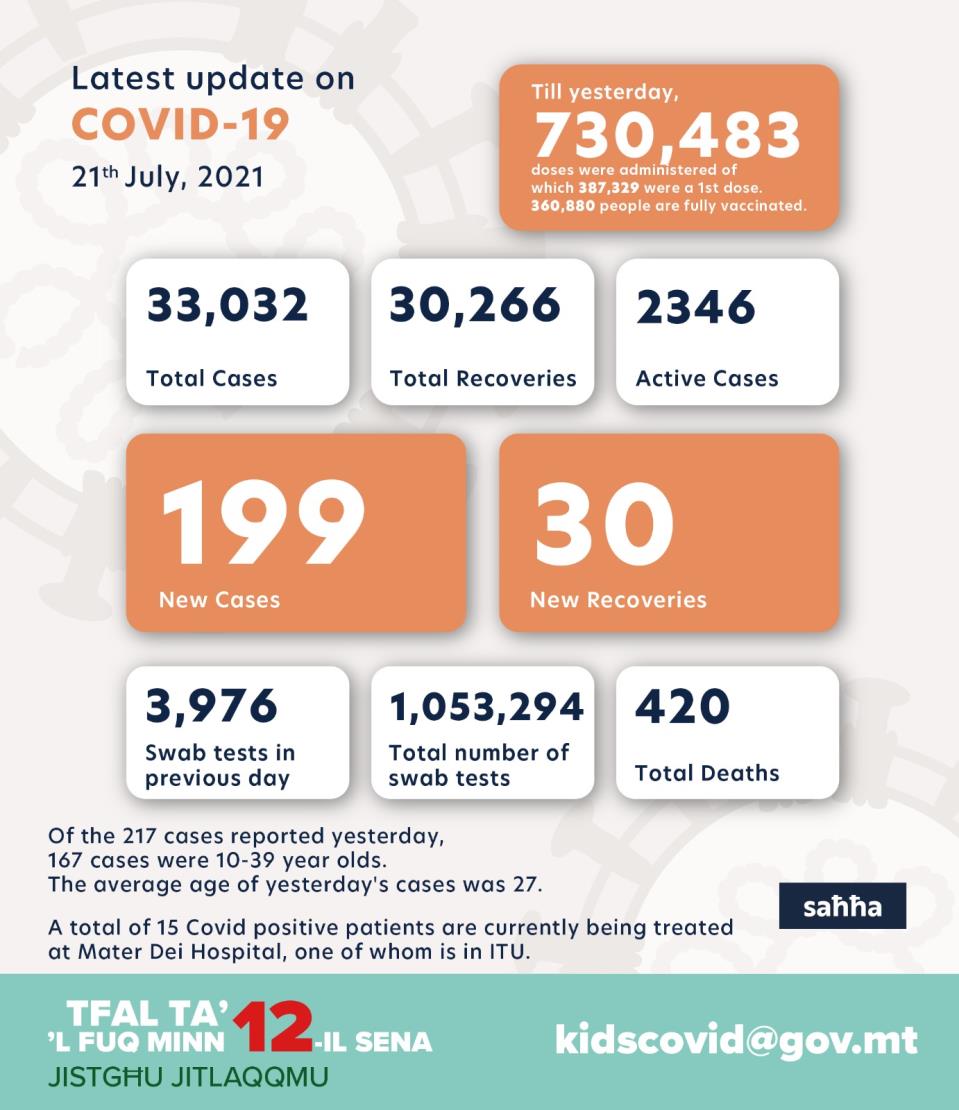 See original Article on www.independent.com.mt