Christmas is way over by now but some of us, including myself still have some Panettone left. It's a waste to just throw it away, right? Here you will find five ways of 'recycling' the Panettone.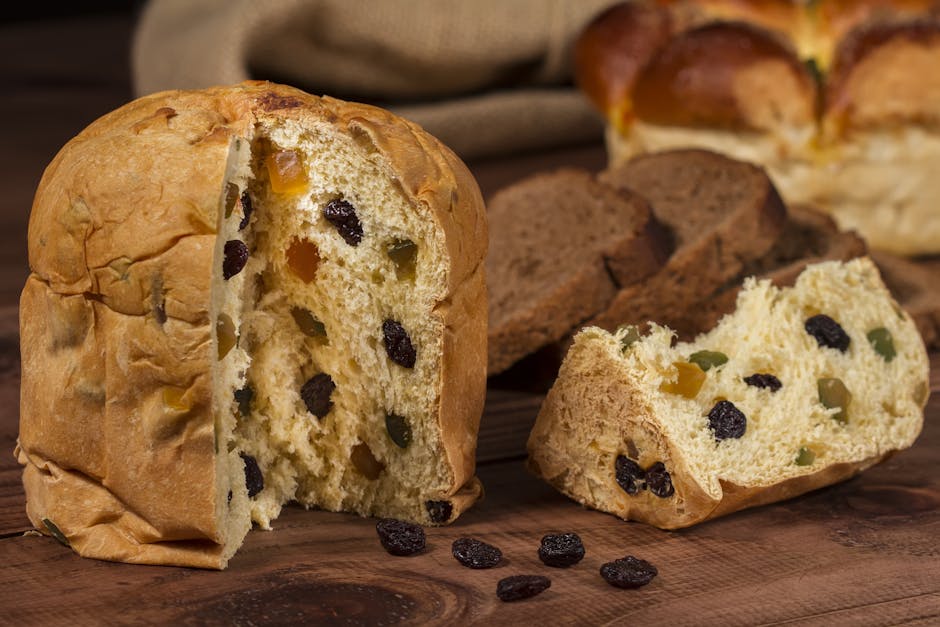 1. PANETTONE SKEWERS
Ingredients: 
panettone, 300 g of dark chocolate,

chopped hazelnuts and / or almonds for garnish. 
Procedure: 
Cut the panettone into small pieces.

Make the fondue (melt the fondant in a bain-marie and add the cream, then mix to blend).

Pour each piece into the fondue, put it on a stick.

Once the stick has been completed (before the chocolate has hardened), garnish with the grain.
2. PANETTONE DROWNED IN COFFEE
Ingredients: 
panettone,

half espresso cup for each slice,

chocolate flakes,

custard (half a liter of milk, 4 egg yolks, 50 g flour, 100 sugar).

Procedure for the cream  
Mix egg yolks, su

gar and flour

Put the mixture in a pot and cook over low heat adding the milk and continuing to mix.

When it boils, the cream is ready.

Serve the panettone like this: put a slice in a dish, wet it with the coffee, add a tablespoon of cream and then the chocolate flakes.
3. PANETTONE CRUMBLE 
Ingredients: 
panettone,

fruit to taste (apple, pear, red fruits),

80 g of butter,

a spoonful of sugar. 

Procedure:
Blend the panettone, mix it with the chopped fruit.

Add the melted butter and the sugar to mix.

Put in a mold and cook a quarter of an hour at 200 degrees.

Serve warm. Enjoy!
4. PANETTONE WITH MASCARPONE CREAM 
Ingredients:
panettone,
500 grams of mascarpone,
250 grams of fresh cream,
50 grams of powdered sugar. 

Procedure:
For the cream whip the cream, add mascarpone and sugar and mix.
Crumble the panettone coarsely in a glass component the layered cake: a layer of panettone and one of cream.
Finish at will with chocolate flakes, colored sugared almonds, cocoa powder.
 5. PANETTONE TRUFFLES
Ingredients: 
panettone,
fresh cream (about 100 grams per 200 panettone),
300 g of dark chocolate, bitter cocoa. 
Procedure: 
Chop the panettone with a blender.
Add the cream (it must soften), the unpeeled orange peel to taste and knead.
Meanwhile melt the chocolate.
Form the balls with the mixture and pass in the melted chocolate, and then in the cocoa powder.
Allow to cool and then leave to rest in the fridge.