Baby Shark play-doh exists, because we'll never escape this craze! And please, it comes with both baby AND adult play-doh cutters!!! "Baby Shark doo-doo-doo-doo-doo-doo"… Even though the rhyme dates back decades, it wasn't until 2016 when it really became popular. Now in Play-Doh form – every parent's dream!?
The mega-giant toy manufacturer Hasbro is dipping their toes in the Shark phenomenon, doo-doo-doo-doo-doo-doo. Sorry, I can't help myself.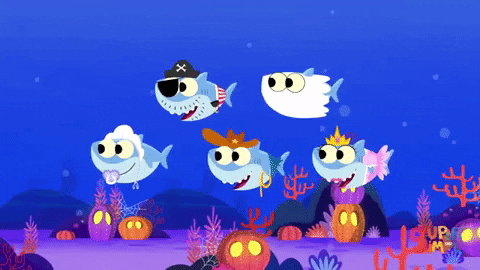 The set will include baby and adult shark cutters, five additional cutters to make fish, coral, and starfish a half fish pack, a fish half mold, a Pinkfong fox stamper, Play-Doh knife, a roller, a seaweed accessory, and 12 cans of compound in all the fun Play-Doh colours we love. 

It seems the "Baby Shark" craze isn't remotely slowing down. Unfortunately, parents (and kids) will have to wait just a little bit longer to get in on the fun. Baby Shark Play-Doh will hit the shelves of most popular retailers beginning May 1, doo-doo-doo-doo-doo-doo. Okay, that's the last time. I swear!