Fast and easy and perfect for those cold rainy days. I like to fancy it up a bit with these yummy rosemary and Parmesan crackers. Else some garlic bread would work wonders!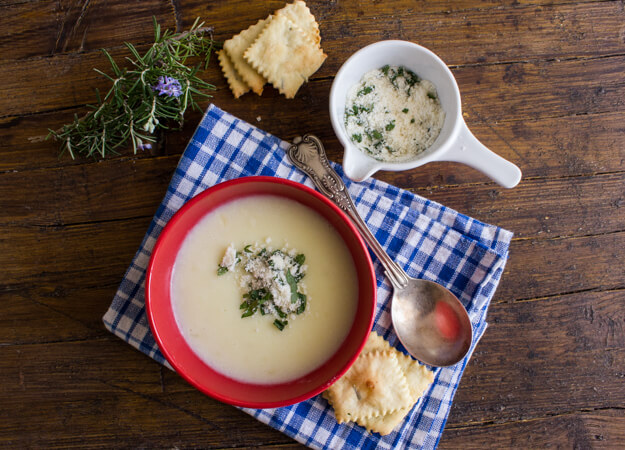 INGREDIENTS
6

 

medium potatoes

4

 

cups

 

milk

1/4

 

cup

 

butter

1/2

 

teaspoon

 

salt

 

or to taste

1/4

 

cup

 

freshly grated Parmesan cheese

1/2-1

 

tablespoon

 

fresh chopped Italian parsley
INSTRUCTIONS
Peel and quarter the potatoes, place in a large pot of water (make sure the water covers the potatoes) boil until tender. Drain.

In a blender add 1/3 of the potatoes and 1/3 of the milk and blend until smooth, pour into a medium/large pot and continue until all the potatoes and milk are blended.

Add the butter and salt, stir until well combined and heat on low-medium heat until hot.

Top with topping (mix together chopped parsley and Parmesan in a small bowl).

Serve immediately with some rosemary crackers or garlic bread.