Are you an animal lover? Have you ever dreamt of owning a hen but the thought of it pooping all over the house is anything but appealing? Problem solved! We now have luxury diapers for hens!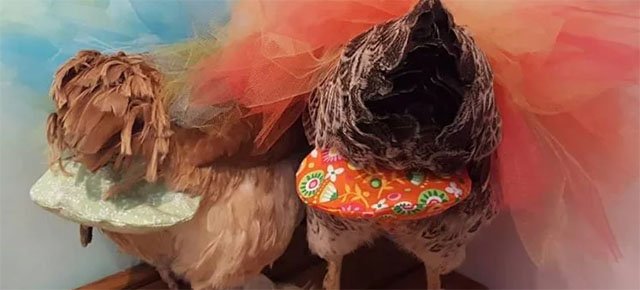 In some large US cities, one of the latest trends for the most snobbish is to breed new, unusual pets. No more dogs and cats, the new fashion is chickens. If once this was an exclusive to breeders, today you are really chic only if you have a chicken at home. It is a real status symbol! The big problem, however, is the excrement of these animals, which are scattered around the house.
So Julie Baker, a business woman from New Hampshire, is conquering the market by selling nappies for chickens! It all started as a product designed for breeders, sold online since 2010 with the name Pampered Poultry.
Soon, however, with the new trend of urban chickens, her business has experienced a real boom. Today Julie sells between 500 and 1000 diapers a month in the USA, all sewn in cotton, in the old English style. But it's not over here: new innovative products like the "save-wings" and real clothes for chickens will soon arrive. Useful no?