Donating, selfless and admirable. Some decide to become organ doners, other donate their time for voluntary work… This mother donated her milk. No, not the store-bought milk!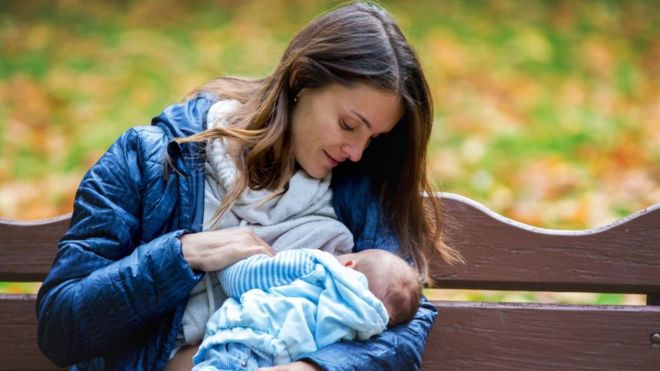 Thanks to her, many children who would have been breastfed with artificial milk can be fed with natural breast milk. Paola, a commercial employee in Campi Bisenzio, in the province of Florence, who is 35 years old and is a mother of four children, gives her milk to mothers who can not breastfeed. After feeding her twins, newly born, with the breast pump she extracts all the excess milk and keeps it in 240 milliliter jars, which she puts in the refrigerator. The operators of the milk bank of the Florentine pediatric hospital Meyer move to collect the supplies and distribute them to all the mothers and children who need them.
This is not the first time Paola has done so: she has donated milk in the last three pregnancies, for a total of 200 liters (up to now, but expects to reach 300). "I am lucky to have so much milk," she explained, "and I chose to donate it to feed other babies who can not have the maternal one, very important for many children, such as those born prematurely, who need a milk with more vitamins and antibodies like the maternal one. Being aware that my milk, besides feeding my children, feeds dozens of other little ones makes me happy and gives me great satisfaction".
Paola wants her example to encourage other mothers with extra milk available to do like her: "I wish you all with excess milk mothers do the same. It is a responsible choice that costs no sacrifice, only 10 minutes a day of one's own time".
In particular for babies who are born prematurely or with particular pathologies, breast milk is a precious food that works like a drug. Often the mothers of preterm infants have difficulty producing an adequate amount of milk, due to stress and prolonged detachment from the hospitalised child. However, due to its unique characteristics that protect the child from the immunological and metabolic profile, breast milk cannot be replaced by any other type of milk.