For 10 years, Romeo croaked of solitude in an aquarium specially set up for him at the Natural History Museum Alcide d'Orbigny, Bolivia. But now the scientists found him a companion: Giulietta. And there is hope that the two can save the species from extinction.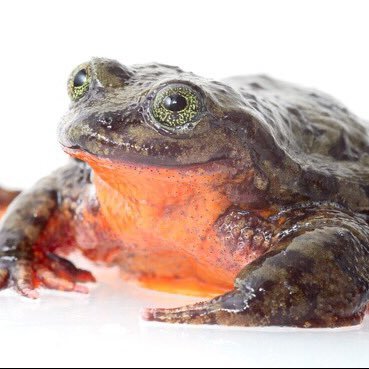 Romeo is an aquatic frog of Sehuencas (Telmatobius yuracare) found in 2008 in the Bolivian nebula forest, and up until now it was thought to be the last of its kind. He became famous last year, when in view of Valentine's Day, his keepers – the scientists who take care of it – had opened a profile on the dating site Match.com. The aim, of course, was to find him a partner, but to do so, funds were needed to finance the expeditions in the Bolivian rainforest.
The unusual initiative of the researchers of the Global Wildlife Conservation and of the Bolivian Amphibian Initiative has in fact succeeded in conquering the web and in a short time 25.000 Dollars have arrived, sent from more than 32 countries of the world.
Thus, starting in November 2018, four expeditions of six days each started and the scientists brought back five specimens, three males and two females. Among these was an adult female, Giulietta, found on January 14, 2019. Now Romeo has finally found a wife and the hope is that the coupling between the two happens.
Meanwhile Romeo, who on Twitter is "Romeo the world's loneliest frog" has already updated his sentimental status. He changed his name to " Romeo the world's loneliest frog (no longer!)" And published the first post to welcome his new flame!
Drum roll…..here she is! My sweet Juliet. #exceededexpectations #luckyfrog #Match4Romeo #Julietthefrog pic.twitter.com/sStJ70x7d4

— Romeo the World's Loneliest Frog (no longer!) (@romeothefrog) January 15, 2019
For the moment, however, Giulietta is quarantined in another aquarium. In these cases it is the standard procedure to ensure that it does not carry the dangerous chitride: a lethal fungus, responsible for the decline of many species of amphibians. Once the quarantine is over, Romeo will meet his Giulietta. Will the two save the species?
Romeo, however, can be considered very lucky. Others did not go so well. Its history, in fact, recalls that of Toughie, the last example of an endemic arboreal frog of Panama: Ecnomiohyla rabborum. Despite the research, Toughie could not find a partner.  He died in 2016, after 11 years of solitude, at the Atlanta Botanical Garden.