Salad … a dreaded word by most, including myself! I hate salads and yet they are so good for our health. The greatest misconception by many is that salads are boring and tasteless unless you add a fatty dressing to it. However, this shouldn't be the case…
The salad with buckwheat, seeds and dried fruit is the perfect combination to fill up with antioxidants – of which the dried fruit is very rich – and energy. A dish rich in protein, vitamin B that keeps young and serene, and minerals including calcium, magnesium, phosphorus, potassium,and manganese that also keep the memory in training.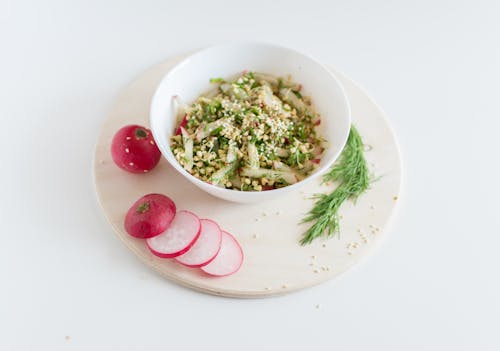 Why is dried fruit good for us? Well, let's take the almond for example, it is full of Omega 3 and 6, vitamin E (antioxidant), fiber, calcium, magnesium, potassium, copper, phosphorus, zinc. Did they tell you something about cholesterol, or do you think your heart needs a dedicated thought? Eat three a day.
Dried figs instead contain more calcium than milk. The most antioxidants? Prunes. And so on, but one thing is certain: dried fruit is good.
So instead of the usual leafy green salad, which most of us despise, Cook some buckwheat and top it up with your choice of dried fruit and seeds.