There are many people who mask the depression behind their smile. It is the smiling depression, a defensive attitude put in place by many patients.
The smile in these cases is a fake expression that is very difficult to expose. According to what was discovered by doctors and psychologists, the smile becomes a mask that is exhibited in front of others, especially in the workplace, in order to create a very different image of itself from reality.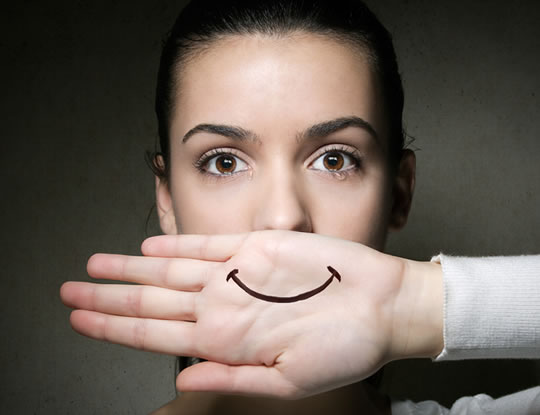 This is a very common condition that has been defined as an "atypical depression". Research on the phenomenon was carried out in Great Britain by a group of researchers led by Olivia Remes, professor of the University of Cambridge. The results of the study has appeared in the specialist magazine 'The Conversation' and highlights the signs that indicate people suffering from smiling depression.
These people are apparently happy, but in reality they are deeply dissatisfied with their lives. They have no reason to worry, suffer or complain and their existence seems normal. They have a job, a partner, children and a home, but they do not feel well.
People who suffer from smiling depression often smile and are very peaceful with others. They hide their fragility and feel abandoned and without any hope. They are often seized with a lot of anguish and need to sleep much more than others. They also often think of negative events from the past, they cannot stand criticism, mistakes and humiliations.
How to counter smiling depression? According to psychologists, this pathology must be treated because it could have serious consequences. Closing oneself and not asking for help is the worst thing to do. First you need to talk to someone about it and unveil your inner pain. It is necessary to understand that the difficulties should not be disguised, but faced with sincerity and courage.
To defeat smiling depression it is essential to keep the mind busy and try to find new and concrete goals in life. Physical activities such as running and swimming are also excellent, as are meditation and yoga. 
In any case, if you see yourself in this, seek help! You are not alone!