Sympathy is not a matter of genetics, but according to a new survey the younger brothers are the ones with the most sense of humor in the family.
Some 1783 English adults were asked to define the predominant traits of their character in relation to other family members. The results reveal that the youngest are considered in 46% of the funniest cases of parents and siblings, while only 36% of the latter recognise their main dowries in iron . To give validity to the survey there are also another series of clues: many comedians like Billy Crystal, Eddie Murphy, Goldie Hawn, Drew Carey, Jim Carrey, Whoopi Goldberg, Steve Martin, Jon Stewart and Ellen DeGeneres, are all the youngest in their families. Among the qualities that are recognised by the "little ones of the house" there are also the ability to enjoy life and be more at hand. Many also recognise that they are the favorites of their parents.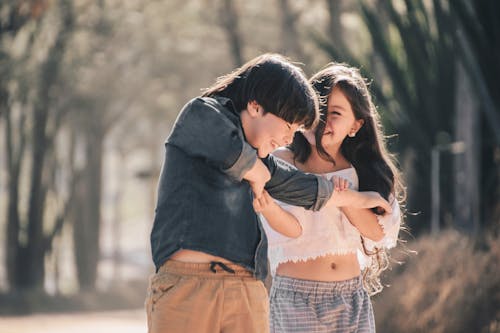 If it is true that the younger ones are generally the most loved, the older brothers are instead recognised as very confident, successful and responsible. In many cases, in fact, the parents had to turn to them when they were not home for work. From an early age they took care of their younger brothers, and they developed a great sense of responsibility. Moreover, since upon the arrival of a little brother or sister, the attention in their regard was decreased considerably, the older ones had to learn before others to solve their own problems.
Therefore, it can not be denied that family dynamics have a great influence on our personalities, but they are clearly not the only factor to be taken into consideration. To shape the character of an adult are also the experiences, the paths of study and the other people met along the way. This means that, on the one hand, the little ones will necessarily have to take responsibility, the older ones may even be able to live life more easily after having reached their goal. And maybe they'll even learn to make a few joke!