The tuna peppers rolls are delicious fresh and colourful rolls that bring joy to the table. The recipe for making them is very easy. 
If you have young kids at home, this could be a recipe you could do together in the kitchen. It won't be very messy and you will both enjoy it!

INGREDIENTS 
1 yellow pepper
1 red pepper
1 green pepper
350 g of tuna in oil
6 diluted anchovy fillets
3 tablespoons of mushrooms in oil
1 spring onion
2 tablespoons of salted capers
1 sprig of parsley
extra virgin olive oil
white wine vinegar
HOW TO PREPARE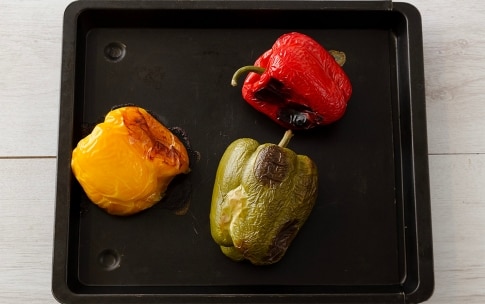 1. To make the tuna roulade rolls, start roasting the peppers in the oven. After having washed and dried them put them on the oven plate and roast them under the grill, at 190° for about 20-25 minutes, until the skin is blackened. Remove them from the oven and let them cool inside a closed paper bag.
2. Meanwhile, in a bowl, mix the finely chopped tuna with the spring onion and chopped mushrooms. Add the rinsed capers under running water, the anchovies desalted and cut into small pieces and the minced parsley. Mix the ingredients carefully spraying with a little vinegar.
3. Peel the peppers and remove petiole, seeds and filaments. Divide them into layers, which will dry with a clean kitchen towel. Spread a little 'tuna mixture on each layer of pepper and roll it tight on itself to form a roll.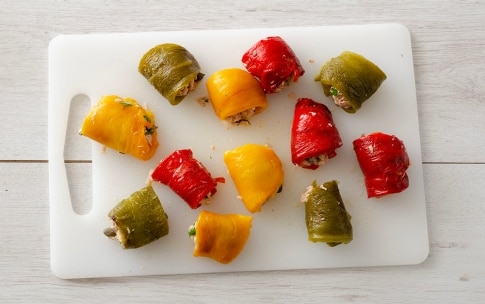 4. Roll the rolls of peppers and when ready put in the refrigerator where you will keep them until the time you serve them.