If you thought that two days before the presentation of Xiaomi Mi 9, which will be official just a few hours before the Samsung Galaxy S10, there was nothing more to say, there are new rumors about the sale price, which in China could be really tempting.
Executives talked about software functionality, after the hardware specifications were pitted in recent days. Lei Jun talked about the Dark Scene mode, the Always On Display and the dynamic background. The latter changes depending on the time of day, while the AOD mode can count on ten different styles to take advantage of the AMOLED screen.
The dark mode, called Dark Scene, saves up to 83% of the battery compared to a traditional light interface, thanks to the characteristics of the AMOLED screen that turns off black pixels. Obviously this is a theoretical fact, given that in everyday use it will be difficult to achieve such a result.
For his part, President Lin Bin focused attention on the new beauty features of the Xiaomi Mi 9 camera. Thanks to a new algorithm, the function is able to identify children and apply the right lighting to make the skin more realistic.
The function can correctly distinguish between males and females, applying the most appropriate corrections to each for more realistic results. Do not miss the touch-up functions for the most demanding girls, with the ability to add and remove a few centimeters in key points and make stretch marks disappear!!!!
On the other side of Xiaomi's Facebook page there are other confirmations on the technical features of Xiaomi Mi 9, which will offer NFC connectivity for payments, even with Google Pay, an even more precise dual-frequency GPS and an infrared sensor. check the TV and other home devices.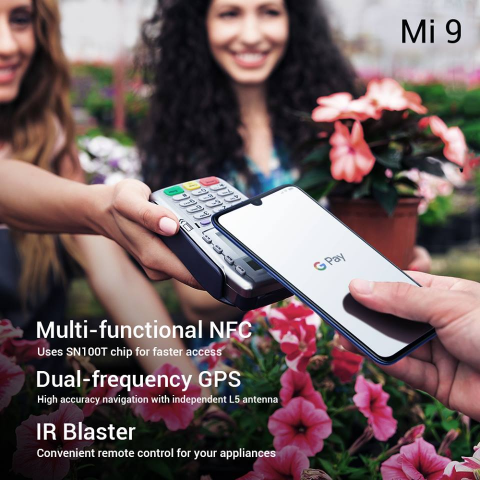 We close with new rumours about the prices of the variants of Xiaomi Mi 9, including the Explorer Edition (which this year could be called more simply Transparent Edition.) The prices, according to reports circulating on the Net, could start at about 430 Euros for the version with 6 GB of RAM and 64 GB of internal memory.